Award-winning rapper Sarkodie has disclosed that he is still on good terms with Shatta Wale despite the tension between both artistes in recent times.
The two artistes made the headlines some weeks ago after aiming jabs at each other.
Shatta Wale was first to go on air with his invectives, describing Sarkodie as poor and a hypocrite.
The rapper also responded with a diss song titled "My Advice", where he shred the 'Gringo' hit maker to pieces.
The tension between the duo has toned down in recent times, and Sarkodie says he is still cool with Shatta Wale.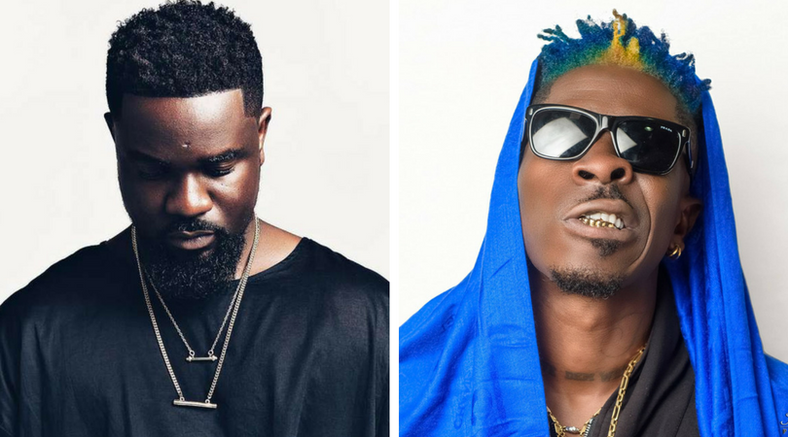 Speaking on The Zone on Starr FM, the rapper said he has no problem with Shatta Wale bragging, but urged his colleague to desist from stepping on others.
"Shatta Wale is not doing anything wrong by showing off, let me be clear on that. Bragging is part of showbiz. But bragging is not for every brand because you should know your brand positioning and what works for your brand. Bragging is not for me, it does not work with me,"Sarkodie said.
"But there are things you can brag about, but you don't brag when you are pushing others down. It's showbiz but don't try to step on other people. And these are things we have discussed on the phone many times. The fact is I'm not into this fake industry thing so I don't really open up to people but I'm really cool with Shatta just as it was with Castro. The truth is I do care about him (Shatta), my mum talks to the both of us on phone and we can be on phone for hours," he added.