Former President John Mahama has said he will not lie his way into power as the New Patriotic Party (NPP) did to sway Ghanaians to win political power in the 2016 general elections.

According to him, when elected to lead the National Democratic Congress (NDC) as its presidential candidate, he will be honest with Ghanaian voters.Speaking at a press conference Monday afternoon at the Trade Fair in Accra, a few hours after he had filed his nomination papers to lead the party in 2020, he said is battle ready and prepared very well to lead the party to victory in 2020.
"Let me be clear, I myself do not claim perfection, while we remain proud of our record in government and the work we were able to do, we would be the first to admit that there were difficulties with some policies, though well-intentioned, were perhaps misunderstood and could have been implemented differently in order to get better and different outcomes.
"We have learnt our lessons, and we promise Ghanaians we would do even better. But, I will not engage in empty promises, sloganeering, populism, convenient lies and grand deception to win political power I will not that.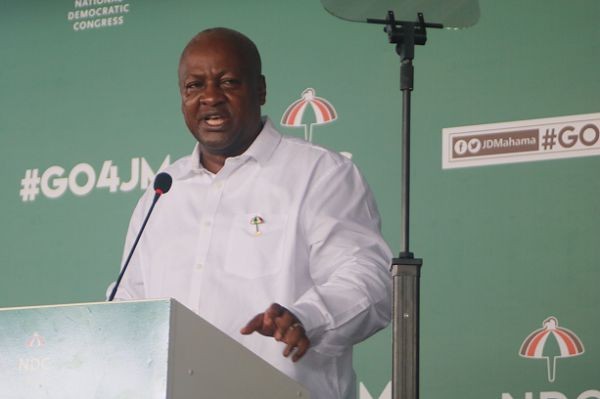 Former President John Mahama


"I may not say what Ghanaians want to hear but I will always speak the truth. Every government faces challenges and the best way to deal with it is to be honest and truthful to the citizen of the country," Mahama said.
Watch the video below: